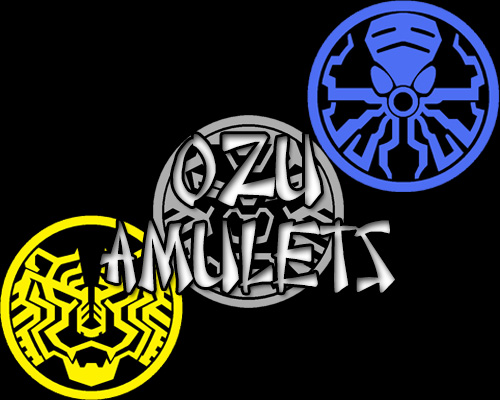 These are some Kamen Rider Ozu-Based chokers/amulets I made in 3DS Max. No weight slider. Female only. sorry.
Depending on the angle they're looked at, the amulet and choker's colors may appear to be slightly different from each other.
[Download]
How to obtain:
Just use
AdditemMenu
to find _00OzuAmulets.esp and add the items.
Permissions:
Do not upload this file in its entirety anywhere.
Notify me if you want to use assets from my mod.
Other modders are free to pick this apart to make a male version/alt textures.
Credits:
Toei - Kamen Rider OOO
Alpha-Vector - Kamen Rider OOO Core Medal Vectors
TheFigment - 3ds Max 2016 Nif Plugin
SydneyB - Ground Box Model
Tools Used:
3ds Max 2016
Nifskope
Photoshop CS6